How the price of paint is set in the hearts of... →
Why are barns painted red? Because red paint used to be cheapest. But why is red paint cheaper than other colors? Ultimately, nuclear physics. Yonatan Zunger explains. For more on stellar nucleosynthesis, see: we are all made of star stuff.
Making gold green: New non-toxic method for mining... →
The traditional method of extracting gold from other materials, first discovered more than two hundred years ago, involves cyanide. Cyanide is very toxic. But now, scientists have stumbled upon a method of extracting gold by using alpha-cyclodextrin, a carbohydrate that can be derived from corn starch. The gold forms tiny nanowires. From a press release: The supramolecular nanowires, each 1.3...
Why can't you tickle yourself, but schizophrenics... →
An interesting fact I learned from a reddit today, and which is supported by the scientific literature: schizophrenics can tickle themselves. Why is that? The brain has a predictive model of the sensory results of different motor movements. For instance, if I move my hand in this way or that way, where is it going to end up? When you make the movement, this "predictor" is informed and...
Extraordinary Vision: Polychromacity, Polarization...
You may have heard of mantis shrimp. They are members of the order Stomatopoda, a group of marine crustaceans with some extraordinary properties. They're hard-hitting bastards, but the most interesting property about them is their magnificent vision. Their vision varies between different species, but some species are capable of seeing light that is invisible to us, distinguishing more shades...
Voyager 1 Encounters New Region in Deep Space →
Voyager 1 is the man-made object farthest from the Sun, steadily traveling towards the edge of the solar system and beyond. A recent paper analyzing data from the probe, which is still sending data back to Earth, states that as of August, 2012, the probe has entered a new region of space which they dub the "magnetic highway." Radiation levels from inside the solar system dropped to 1...
Miraculin →
Miraculin is a taste-modifying protein found in the fruit of Synsepalum dulcificum, also known as miracle berries. By itself, miraculin doesn't have much of a taste, but after dissolving miraculin on the tongue, sour things like lemons taste sweet. The effects last for up to an hour. Miracle berry pills are available online. Miraculin doesn't affect the brain, it operates directly on...
Weird Words
A couple odd linguistic phenomena. A morpheme is the smallest unit of language that carries meaning. A cranberry morpheme is a morpheme that has no independent meaning. We know what "sub-" or "super-" mean regardless of what comes after, but the "cran-" in cranberry or the "-ceive" in "conceive", "receive" and...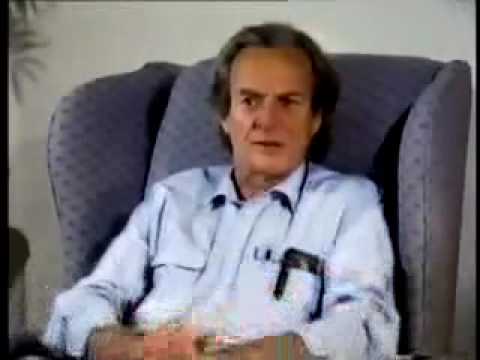 The Ganzfeld Effect →
The Ganzfeld or "whole field" effect is a simple way to trick the brain and induce hallucinations. The most common setup is to cut up a white ping pong ball in two halves, put them over your eyes and illuminate them from the outside. The effect will be of staring into a uniform white field. In the absence of any structure to sensory input, or in the absence of any input...
Watch
Five hundred million years ago, evolution was still a moody teenager undergoing an experimental phase. Of course, evolution is experimenting continually—that is kind of the nature of genetic mutation—but the animal life during the pre-Cambrian and early Cambrian periods was something else. This is an animation of Herpetogaster collinsi, a bizarre creature found fossilized in the...
Cold War Science
In case you missed it, the New Yorker published a great, but terrifying look into science's sordid past this last December. Operation Delirium and High Anxiety: LSD in the Cold War detail the US army's experiments in mind control and chemical warfare during the cold war, centered around Edgewood Arsenal, in Maryland. The efforts were led by Colonel James S. Ketchum, who wanted to...
Coffee appears to be good for you. →
This large study published earlier this year and involving tracking more than 400,000 participants over twelve years looked at the correlation between coffee drinking and mortality. It found that, all else being equal, there is an inverse correlation between coffee drinking and mortality, or, in other words, people who drink a lot of coffee died less often: In this large, prospective U.S. cohort...
2012 Roundup
Some of the more interesting things that passed through these pages in 2012. The Brocken Spectre is an optical phenomenon in which the observer's shadow appears to be magnified on clouds or fog below. Psychedelics are back in science. After decades of little research due to drug hysteria, scientists have started exploring the therapeutic potential of psychedelics and similar drugs again. Here is...
Organic chemistry explained with cats. →
Some people might point out that "conformations" and "configurations" are also concepts in organic chemistry that mean much the same thing, and that this post is a thinly disguised effort to teach concepts in organic chemistry through a discussion of cats. Horseshit. This is 100% cat content here people! This is a cat blog.
What can we learn about the earliest human... →
If you ever need to write an academic smackdown, let this document be your guide. Lyle Campbell, an expert in historical linguistics, basically destroys any sort of argument that we can know anything about the earliest human language. Language, presumably, evolved once. Logically, then, there should be a most recent common ancestor of all natural languages in the world. Linguists have a procedure...
Breaking the Seal
So you're drinking, and you deliberately delay the evening's first visit to the toilet, because you know that subsequent visits will be much more frequent. That first pee "breaks the seal." Sound familiar? Science is here to sweep in and deny our folk intuitions. There is no seal to break, either in a literal or metaphorical sense. Urine production isn't regulated by...
Science Behind the Factoid: Runner's High
You've probably heard of it. Perhaps you've experienced it. Runner's high is the "high" produced by strenuous exercise, such as long distance running. Symptoms include analgesia (pain relief) and a subjective feeling of well-being or euphoria. There has long been a scientific debate about whether there is such a thing as a runner's high, and if so, what...
Fun fact: the expression "if all you have is a hammer, everything looks like a nail" can be attributed to Abraham Maslow. Yes, the psychologist, he of the famous hierarchy of needs. One of the first recorded instances of this metaphor is in Maslow's 1966 book, The Psychology of Science: A Reconnaissance. Here is the original context: When my work in psychopathology led me to...
Extremely Slow and Incredibly Deep →
Scientists are interested in extremes. The biggest and smallest, slowest and fastest tend to tell us more about the ultimate rules and limitations that govern all of life than the middle-of-the-road. During a recent trip with the research vessel R/V Knorr, scientists found something remarkable. Drilling sediment cores from the bottom of the North Pacific Gyre, a huge system of currents between...
Watch
A computer simulation of what happens when two spiral galaxies collide. At various points, the simulation stops to show a comparison to pictures of actual galaxy pairs in the midst of this process, as seen from the Hubble telescope. In a few billion years, the Milky Way might undergo this process, merging with our largest neighbor, the Andromeda Galaxy.
How We Know →
Freeman Dyson on science and information: Jimmy Wales hoped when he started Wikipedia that the combination of enthusiastic volunteer writers with open source information technology would cause a revolution in human access to knowledge. The rate of growth of Wikipedia exceeded his wildest dreams. Within ten years it has become the biggest storehouse of information on the planet and the noisiest...
Fractal Dimensions
How long is the coast of Britain? The answer, surprisingly, depends on the size of your ruler. If you measure with a big stick, you will only pick up the rough features, but if you measure with a smaller one, your route will be longer. In 1967, Benoît B. Mandelbrot wrote a paper called How Long Is the Coast of Britain? Statistical Self-Similarity and Fractional Dimension. In it, he contends that,...
Not Explaining a Visual Illusion
This is the Hermann grid illusion. It's a very well-known and simple optical illusion. When you look at the intersections of the white lines, you see illusory dark blobs. The standard explanation for this has to do with retinal ganglion cells. These cells pool information from several rod and cone cells in the retina and transmit it to the brain. The area each ganglion cell collects...
The Higgs FAQ 1.0 →
If you're reading this blog, you've most certainly heard of the Higgs particle, that elusive thing the Large Hadron Collider is trying to find. But do you have any understanding of what it is, other than a vague notion that it has something to do with particles having mass? I can't say I really had, but here's a helpful FAQ.
The Cost of Knowledge →
Science should be open. If you support that sentiment, this initiative is good news. It is a call for researchers to declare a boycott of Elsevier, one of the largest publishers of scientific journals in the world. Elsevier makes enormous profits off the free labor of scientists all over the world. Scientists do the research, write the papers, do the editing and peer-review, and then the paper...
Psychedelics Are Back
In the scientific limelight, that is. Sort of. In the 1950s and 60s, there was a great deal of optimism about the potential of psychedelic drugs for therapeutic use. Drugs like LSD and psilocybin, the active substance in magic mushrooms, were touted as the cure for everything from depression and unhappy relationships to serious crime. As the hippie era wound down and these drugs were made illegal,...